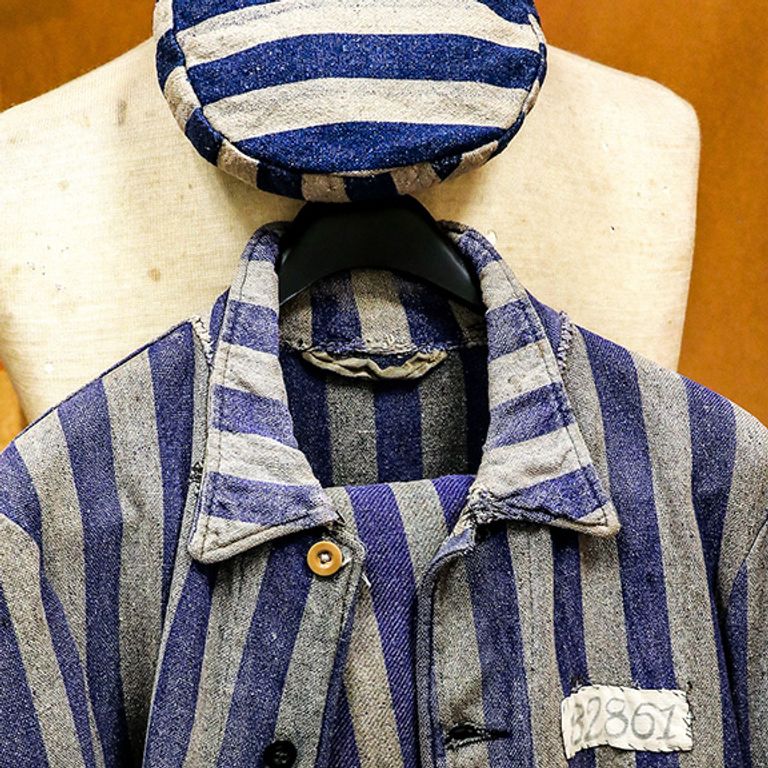 The Herman and Lea Ziering Archive Collection
O'Malley Library, Rms. 502 and 503, Manhattan College
 The Herman and Lea Ziering Archive officially opened to the public on November 12th, 2019. The Archive's purpose  is to raise public awareness of those who, having survived and/or witnessed genocidal events of mass murder, dedicate themselves to seeking justice for victims and preventing the repetition of such acts, and to promote scholarly research on the psychological, sociological, and historical correlates of this mode of responding to such events.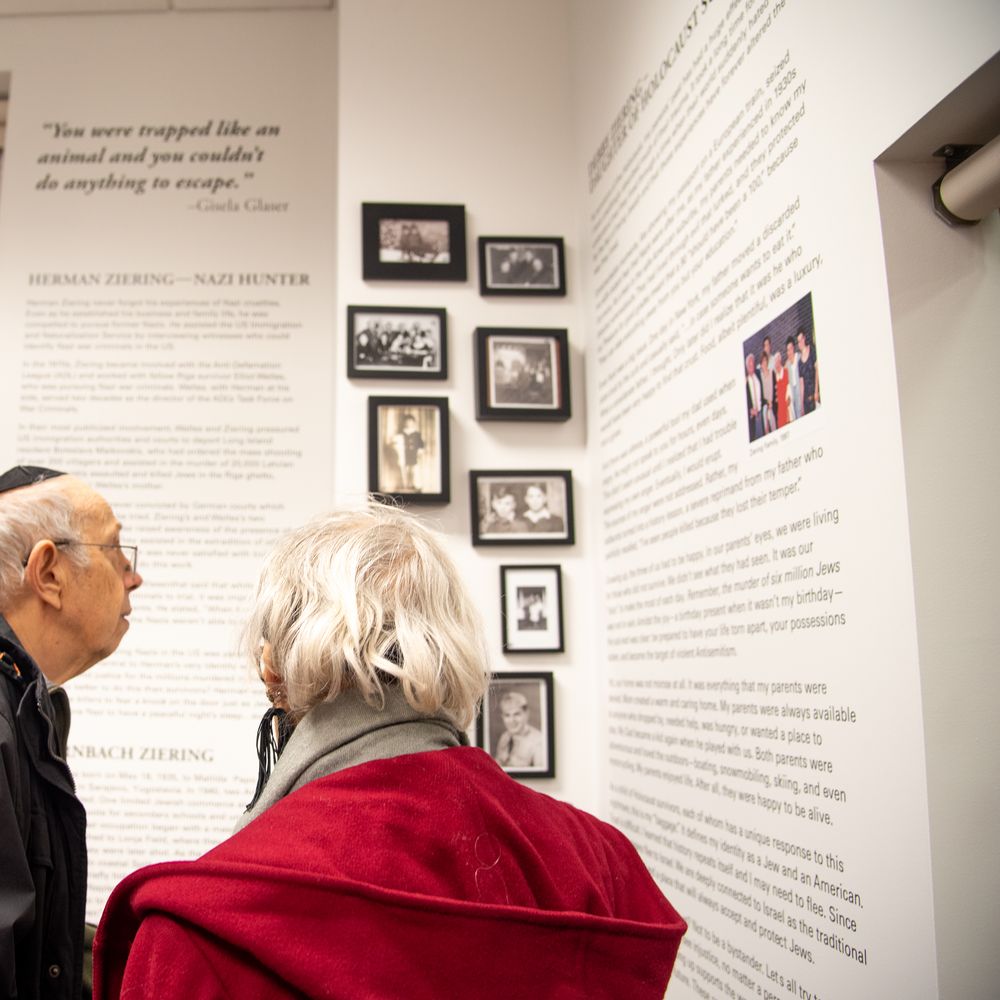 Who Was Herman Ziering? 
Herman Ziering was a survivor of the Shoah whose work as Vice President of the New York based Society of Survivors of the Riga Ghetto and as a member of the Anti-Defamation League's Task Force on Nazi War Criminals contributed to the exposure, deportation, and eventual trial of Latvian Nazi collaborator Bolislavs Maikovskis, the appointment of Elliot Welles to the directorship of the Task Force on Nazi War Criminals, the deportation of John Demjanjuk and other war criminals hiding in the United States, and an increased awareness among survivors and their families of the existence of Nazi war criminals living in the United States generally. He also shepherded a decades-long effort to generate a book-length historical account of the Riga ghetto through a number of false starts and disappointing turns to a satisfying publication that he initiated but did not live to witness in print.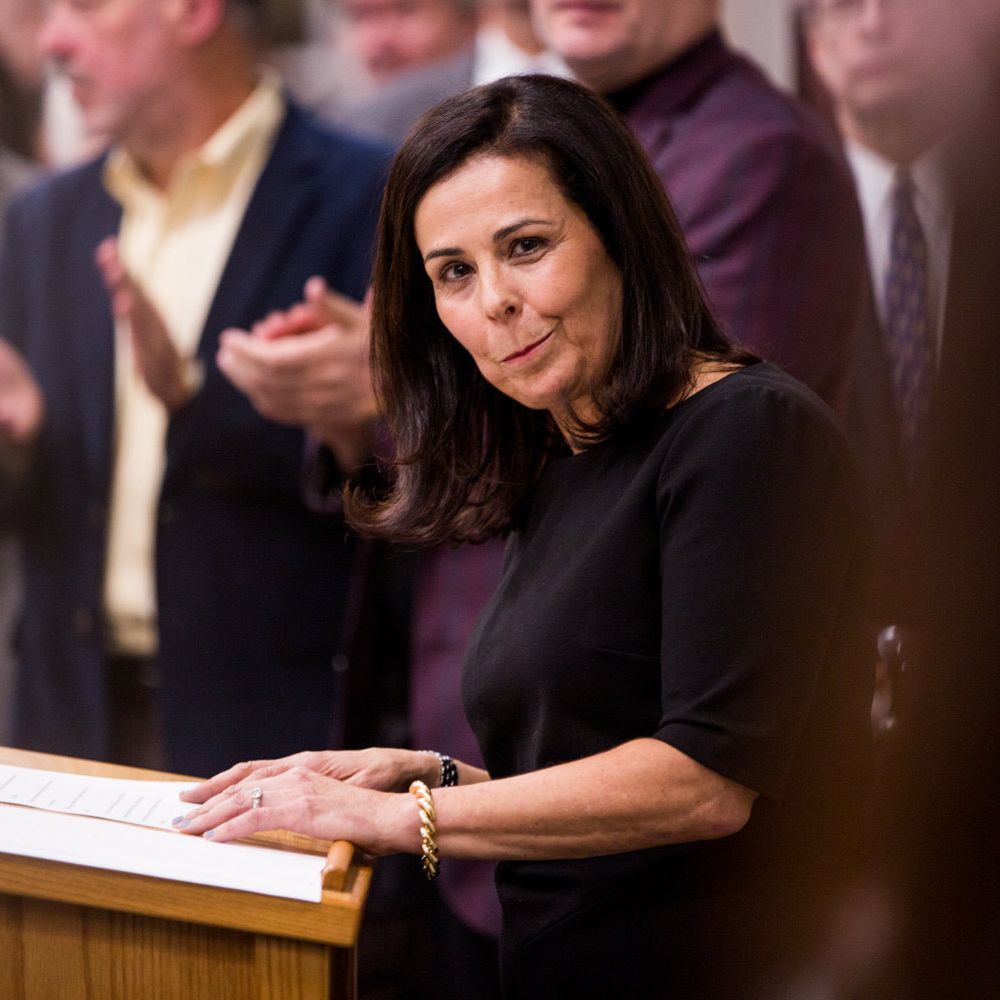 The Ziering Collection
In 2015, Herman Ziering's daughter Debby Ziering donated some of her father's papers to HGI. These included World War II era correspondence related to efforts of the World Jewish Congress and other organizations and individuals to alert the allies to the existence of the Nazi genocide of the Jews and to make saving some of Europe's Jews a priority in the Allied war effort, photographs and newspaper clippings related to Ziering's role in exposing the presence of Nazi war criminals in the United States, correspondence related to his work with the ADL and the Society of Survivors of the Riga Ghetto including letters related to the participation of the society in Claude Lanzmann's epic film Shoah, and transcripts of taped interviews with Ziering intended as background work for a biography that was never written. The story that emerged from these items so impressed the HGI director that she took on the task of raising public awareness of Ziering's life and work, preserving some valuable documents contained in the donation, including a signed letter from Winston Churchill, and honoring Ziering by opening an archive dedicated to the memory of survivors who were justice-seekers. She proposed the project to Debby Ziering, who suggested that the archive honor both her parents