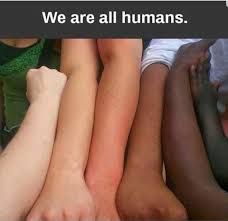 Manhattan College Student Essay Competition on Racism 
The Holocaust, Genocide and Interfaith Education Center (HGI) at Manhattan College expresses sorrow at what is unfolding in our communities all over our nation.  We are a Center that teaches the lessons of the Holocaust and how to recognize, analyze, and challenge racism. We are dedicated to our mission of eradicating racism and hatred towards any human being.  We have been committed to teaching the history of racism from the Genocide of the Herrero (West Africa) to the Genocide of the Uyghurs (China) and we are committed to educate our students and community about the history of the African American Genocide. One of the hallmarks of the Lasallian educational tradition is "Respect for the dignity of the human person." 
The murder of George Floyd—of Ahmaud Arbery in Georgia, Breonna Taylor in Louisville, and so many others are indicators of how we have to educate ourselves and the nation about systemic racism. Through the lessons of the Holocaust and Genocide, we have created educational programs, panels, lectures and an archive that reveals how this history can impact future generations especially students.  As we experience the overwhelming pandemic, we also have faced economic disparity, deep racism and the loss of loved ones.  This is a historic time and moment for educators whose goal is to analyze and critique institutional racism and stand together in resolve against those who wish to do anyone harm because of who they are, and whatever their race, creed, color, sexual orientation, or religious beliefs. We believe that we should be able to live in a society where all should be free to live and breathe as they wish. 
HGI is an active center and we believe in student action and social justice. So, we invite all Manhattan College students to enter a 500-word essay competition on the following question: 
 "How will you create awareness in your present community about racism?"  
We will pick three winners who will be invited to dinner with Dr. Afridi in Riverdale (pending COVID-19).  The winner's essays will be posted on the HGI website and used for further activism and ideas for the Center and College. 
Please submit your 500 word essays to hgicmanhattancollege@gmail.com 
Deadline: August 1st The winner will be notified by August  31st 
Good Luck and BE SAFE!