Martin Spett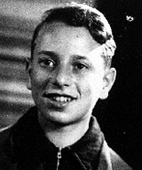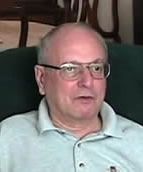 Brief History
Raised in Tarnow, Poland, (a city of 70,000 at the outbreak of the Second World War) with his sister, Spett's mother, Sala Leisten had been born a US citizen in Newark New Jersey, but returned to Poland to marry Arthur Spett. The family survived ghetto life, prison, and internment at Bergen-Belsen. During Passover, 13 April 1945, Martin and his family were liberated by American soldiers as their train headed for the Theresienstadt concentration camp. After the War, Spett and his family immigrated to the United States where he became a designer of women's handbags. Since 1980, Spett has been a frequent speaker on the Holocaust at schools throughout the region while also expressing his feelings on his experiences through art and poetry.


Spett's Poetry
War
Arid are the sands of time.
Cracked are the hopes of men
As of lime.
Never to learn from the past,
To live in peace at last.
Generation after generation,
Here are the cry of war,
To know peace no more.
Spett's Artwork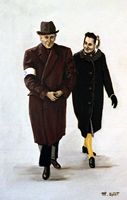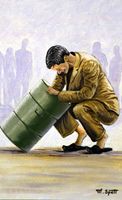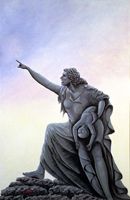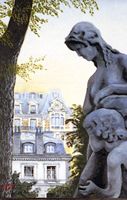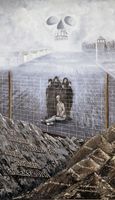 Spett's Videos
Stay in Touch with HGI on Social Media!