Gisela Glaser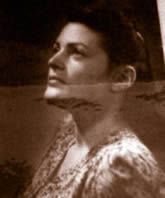 Brief History
Born in Tarnow, Poland in 1924, Gisela Glaser was one of four children. Her father died shortly before Germany invaded Treblinka, Poland in 1939, and the rest of her immediate and extended family perished at the hands of the Nazis during the War. Glaser endured ghetto life, imprisonment at Plaszow, Auschwitz-Birkenau, Bergen Belsen, Mauthausen, and Venusburg. She survived these camps as a slave laborer working as a seamstress, a salt-miner, and an airplane-cleaner. After being liberated, Glaser immigrated to the United States and settled in the Bronx.
Glaser's Memoirs
"Instead of a miracle, in June 1942 in my town the Germans carried out the most extensive liquidation campaign, during a 7 day period.  Every morning during the deportation, my little brother climbed up on the old tree in our back yard.  He was 7 years old and had no life permit.  Evenings after he came down from his hiding place he begged us to save him, he explained to us, "how much he wants to live, to grow up to be a man."
Stay in Touch with HGI on Social Media!