Olga Stern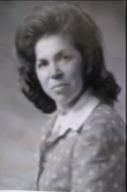 Olga Stern was born in Polana, Czechoslovakia in 1929. When the town was annexed by Hungary, Olga's father lost his job, and the family lost their home. After her father's death in 1942, her mother moved to Budapest to find work and later sent for the children. Following the German occupation in 1944, Olga and her mother lived in an apartment building under Swedish protection through the efforts of Raoul Wallenberg. The city was liberated by the Russians in January 1945.
Olga and her sister returned to Czechoslovakia and later were able to come to the United States to study. She remained in New York, married another Hungarian survivor and had two daughters. She tells the remarkable story of her husband Stanley's Holocaust experiences in her interview. After Stanley was deported from Budapest to Buchenwald, he found one part of a tefillin in a bonfire. Then a gypsy came through the barracks offering to sell the second part. Stanley exchanged it for a sweater. Now he had a complete tefillin. He and all the other men in his barracks lined up to take their turn putting on the tefillin to say their morning prayers. 
Stern's Videos
Stay in Touch with HGI on Social Media!