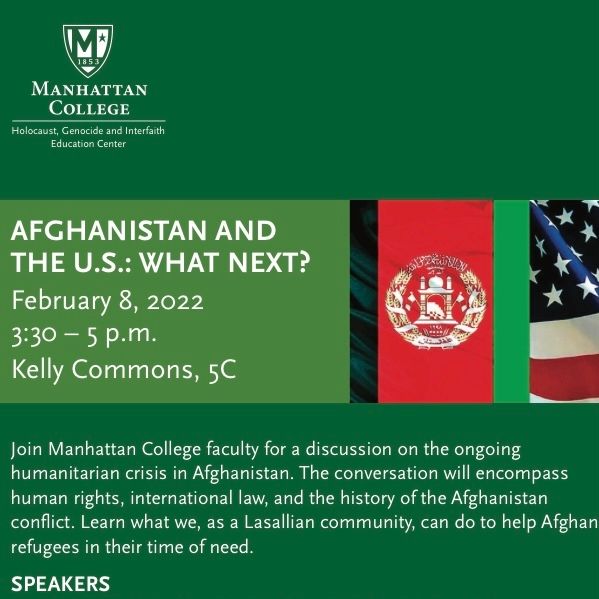 "Afghanistan and the US: What Next?"
Tuesday, February 8th @ 3:30pm, Kelly Commons 5C
Join Manhattan College Faculty for a discussion on the ongoing humanitarian crisis Afghanistan. The conversation will encompass human rights, international law, and the history of the Afghanistan conflict.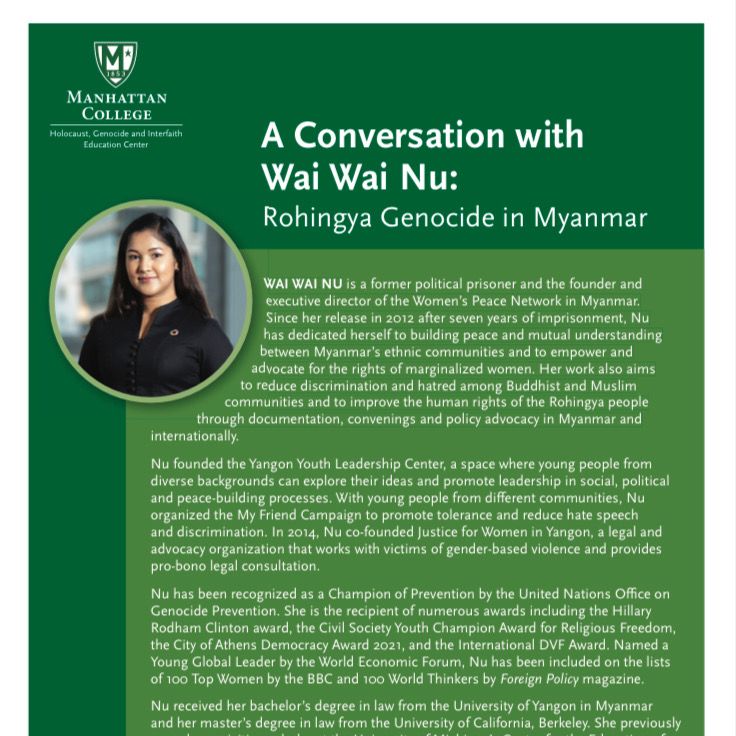 "A Conversation with Wai Wai Nu: Rohingya Genocide in Myanmar"
Thursday, February 17th @ 7 pm, Kelly Commons 5C
Join us for a conversation with Wai Wai Nu about the Rohingya genocide and her personal story of being a political prisoner to an accomplished human rights advocate aimed at helping marginalized women and reducing hate and discrimination among Buddhist and Muslim communities.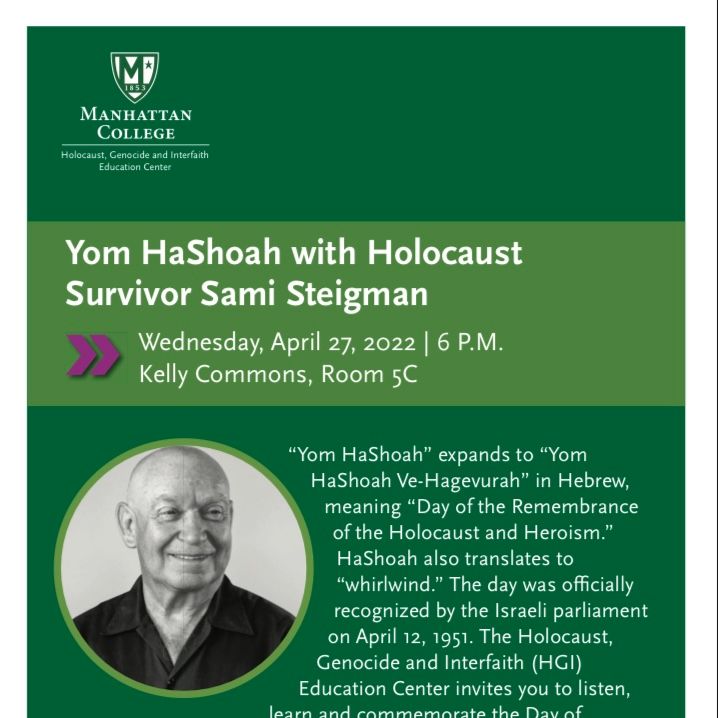 "Yom HaShoah with Holocaust Survivor Sami Steigman"
Wednesday, April 27 @ 6pm, Kelly Commons 5C
Join us for Yom HaShoah meaning, "Day of the Remembrance of the Holocaust and Heroism" with survivor Sami Steigman. 
 Co-sponsored Kupferberg Holocaust Center Events...