Genocide Framework
Genocide is a term created during the Holocaust and declared an international crime in the 1948 United Nations Convention on the Prevention and Punishment of the Crime of Genocide. The Convention defines genocide as any of the following acts committed with the intent to destroy, in whole or in part, a national, ethnical, racial or religious group, as such:

a. Killing members of the group;
b. Causing serious bodily or mental harm to members of the group;
c. Deliberately inflicting on the group conditions of life calculated to bring about its physical destruction in whole or in part;
d. Imposing measures intended to prevent births within the group;
e. Forcibly transferring children of the group to another group.

The specific "intent to destroy" particular groups is unique to genocide. A closely related category of international law, crimes against humanity, is defined as widespread or systematic attacks against civilians.

This timeline traces the development of the word and law of genocide.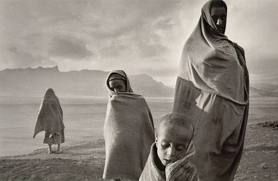 http://www.armenian-genocide.org/
http://worldwithoutgenocide.org/past-genocides/bosnian-genocide
We strive to have a world without Genocide raise awareness about current situations of mass violence and human rights offenses. By learning about these areas of conflict and acting early to resolve them, We hope to educate and stop them from becoming full-out genocides.
The Following is from World Without Genocide:
World identifies a potential genocide by closely examining the dynamics of human rights violations in each situation, and comparing them to the Eight Stages of Genocide, as identified by Gregory Stanton.
Eight Stages of Genocide:
1. Classification: Categories of "us" versus "them" are identified based on ethnicity, race, religion, or nationality.
2. Symbolization: Names or symbols are given to the classified categories. An example includes the yellow star for Jewish people during the Holocaust. Symbolization does not typically result in genocide unless it is accompanied by dehumanization.
3. Dehumanization: One group denies the humanity of the other group by equating them with animals, insects, or diseases. This eliminates the normal human revulsion against murder and makes killing someone of the other group as easy as stepping on a bug.
4. Organization: Governments, armies, or other groups of power unite and train militias to carry out the genocide.
5. Polarization: Extremists further drive the two groups apart by spreading propaganda, limiting contact between them, or creating laws to ostracize one of the groups.
6. Preparation: Victims are identified and separated. Death lists are drawn up. Weapons are distributed.
7. Extermination: Mass killing of the identified victims begins. At this point, killing is easy and the extermination is quick.
8. Denial: Perpetrators of the genocide try to cover up mass killings and intimidate witnesses.They deny that they committed any crimes, and try to blame what happened on the victims. 
Stay in Touch with HGI on Social Media!
Previous events
Featured speaker: Ron Kronish & Respondents: Rabbi Bob Kaplan and Sheikh Moosa Drammeh Ron Kronish, Founding Director of the Interreligious Coordinating Council in Israel (ICCI), Ron Kronish is now an independent scholar, educator, speaker, and writer. "Profiles in Peace," his new book on Israeli and Palestinian Peacemakers. Rabbi Dr. Ron Kronish is an independent scholar, writer, blogger, lecturer, teacher and mentor. For the past several years, he has been a Library Fellow at the Van Leer Jerusalem Institute. From 1991-2015, he served as the Founder and Director of the Interreligious Coordinating Council in Israel (ICCI), which was Israel's premier interreligious institution during those years. He was educated at Brandeis University (BA), Hebrew Union College - Jewish Institute of Religion, and the Harvard Graduate School of Education. He is the editor of Coexistence and Reconciliation in Israel: Voices for Interreligious Dialogue (Paulist Press, 2015) and the author of The Other Peace Process: Interreligious Dialogue, A View from Jerusalem, (Hamilton Books 2017). He currently teaches courses about Interreligious Dialogue and Peacebuilding at the Schechter Institutes for Jewish Studies in Jerusalem, in the Department for Adult Education and for the Drew University Theological School (via zoom) in Madison, NJ.
Adi Rabinowitz Bedein, Activist & Holocaust Education. Adi is a young activist who lives in Israel and is a tour guide at Yad Vashem, she will lecture on: "Jewish Resistance During the Holocaust- True Heroism." Jewish Resistance During the Holocaust During the Holocaust the Jewish people were facing 3 options: Passivity, collaboration and Resistance. In my lecture about Resistance during the Holocaust I discuss the meaning of the Jewish resistance- a story about Strength and true Heroism which can teach us so much that is relevant for our everyday life.